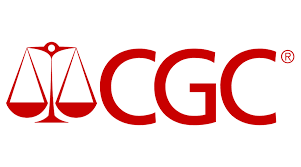 CGC Grading
CGC is the most recognized and trusted third-party grader in the comics industry and Big B Barrie is proud to be a charter member dealer. We have offered CGC grading to our clients since the inception of CGC in 2000 and are here to make the process of grading your comics a seamless and stress-free experience.
Process
Simply drop off your comics at our store, pay our one-time fees as outlined below, and your comic will be returned to you graded and encapsulated.
| | | | | |
| --- | --- | --- | --- | --- |
| Tier | Includes | Maximum Value | Turarnound Time | Charge Per Comic |
| Modern | Comics 1975 To Present | N/A | 2-3 Months | $58 |
| Vintage | Comics Pre-1975 | $550 | 2-3 Months | $90 |
| High Value | All Comics | $1,350 | 20 Days | 1 comic: $250, 2-10 comics $175 each |
| Unlimited Value | All Comics | N/A | 14 Days | $425 + $7 per $100 of Declared value over $5500 |
Shipping & Insurance
We take great care in packing and shipping your comics to ensure that they arrive at CGC's facilities in the exact condition that we received them. Please note that while your comics are not covered for loss in transit, in 20+ years we have not had one single comic lost in the mail. Any comic you drop off is covered for its full declared value while at CGC for processing. The fees above include all charges for grading, processing, shipping, and clearing the border. You will not incur one penny beyond what is charged to you upfront.
Excluded Services
Please note that we offer only the services listed on this page. We do not offer pressing/cleaning either through CGC or other third-party providers, grading of other collectibles such as cards or magazines, grading of comics through other companies such as CBCS or PGX, or any other service that CGC may offer such as pre-screening, custom labels, signature series, or re-holders.